Sam Rowley's "Station Squabble" has been picked from more than 48,000 images to claim a wildlife photography award from London's Natural History Museum, voted for by the public.
As the title of the award suggests, the victor was picked by the public, receiving 28,000 votes and staving off competition from 24 other shortlisted photos, which were whittled down from 48,000 entries.
Rowley said, "with such a relateable photo taken in such an everyday environment in my hometown. I hope it inspires people to think about and value this relationship more", said Sir Michael Dixon, Director of the National History Museum. "The mice's behavior is sculpted by our daily routine, the transport we use and the food we discard".
Reflecting on mice in Station Squabble, he told Yahoo News UK: "These little guys are living the most brutal lives down there". The Surrogate Mother by Martin Buzora, Canada.
Photographer Sam Rowley, who won the award, made a decision to focus on the rodents that are an integral part of London's Underground network.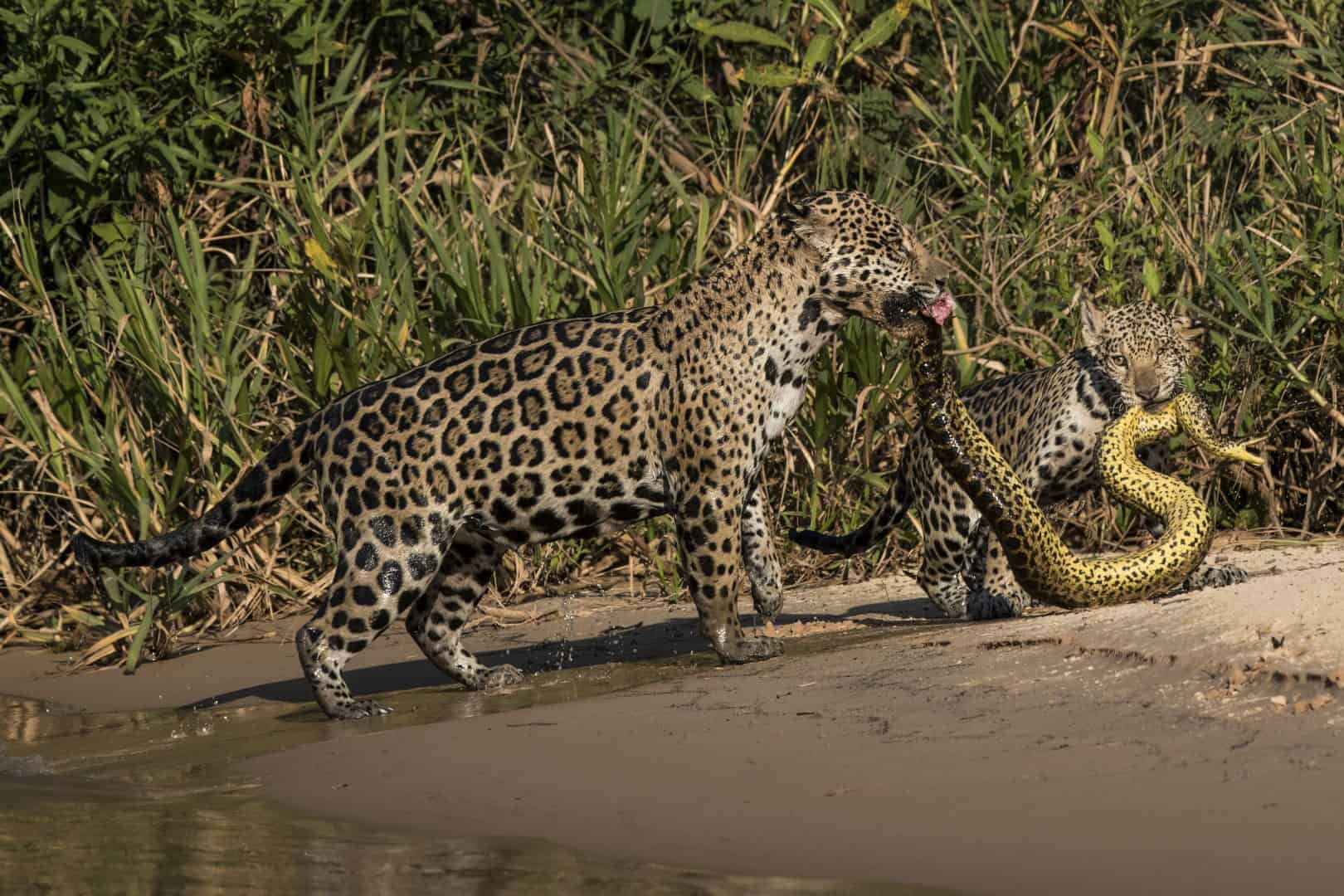 Remarkable image of two mice brawling wins wildlife photography award
When the photographer finally snapped the image of the two subterranean rodents battling over a food crumb dropped by a passenger, he was doubtful. "Francis found this composition of white arctic reindeer, which were observing him, both curious and charming".
"Matching outfits", another highly commended photograph, is a mesmerising image of a mother and cub jaguar clutching a jaguar with a pattern mirroring their own.
Mike Owen, Professional Imaging Marketing Manager from Panasonic Lumix UK, adds: 'Incredible photography is a combination of patience, luck and skill - Sam has managed the rare feat of pulling all three together in this single shot. The picture was captured in the Pantanal, Brazil. There was a heart-rending snap of an exploited "boxing" orangutan, one of a jaguar and her cub with a captive anaconda, a ranger and the baby rhino he protects and a group of arctic reindeer nearly vanishing in the snow.
This touching shot of an orphaned baby black rhino looking at ranger Elias Mugambi was captured at Lewa Wildlife Conservancy in northern Kenya.
The overall winners of the 2019 contest were announced late a year ago with the top prize awarded to native Tibetan photographer Yongqing Bao for an impeccably timed shot preciously balancing whimsy and terror, which captures a Tibetan fox coming face to face with a marmot on the rarely photographed Qinghai-Tibet Plateau in China. Many young rhinos have arrived at the sanctuary as a result of poaching.