In a blow to India, Pakistan has sought to put a number of restrictions on the Indian pilgrims visiting the Gurudwara Darbar Sahib in Kartarpur, Pakistan. India had on Thursday sought visa-free access for 5,000 pilgrims per day to the Kartarpur Sahib Gurdwara in Pakistan during a meeting between officials of the two countries.
Despite India's offer in executing long-lasting and comprehensive facilities at Indo-Pak border at the cost of Rs 190 crores, Pakistan restricted the duration of MoU on Kartarpur to two years, said MHA. He expressed hope that the initiative of Prime Minister Imran Khan will not only facilitate Sikhs, especially from India, but in the current vitiated situation, it can be a "step forward in right direction from conflict to cooperation, animosity to peace and enmity to friendship". Singh said that Pakistan's demand that Indian pilgrims should carry their passports defeats the objective of a special corridor.
Despite having assured visa-free passage to Kartarpur Sahib, Pakistan has now brought in, through the back door, the requirement of issuance of special permits by them to pilgrims, that also at a fee, which is "outrageous and defeats" the very objective of the corridor, the official said.
"India has approved state of the art passenger terminal building to handle 5,000 pilgrims daily, 15,000 on special occasions". Pakistan is pretending to be blind to the fact that Guru Nanak Dev holds universal appeal, including the large Indian diaspora, the official said.
Officials from both the countries held their first meeting to discuss modalities and a draft agreement on the corridor at Attari on March 14. Several differences - including on the number of pilgrims permitted daily, the number of days the corridor would be operational and a permit system for pilgrims - emerged during these talks.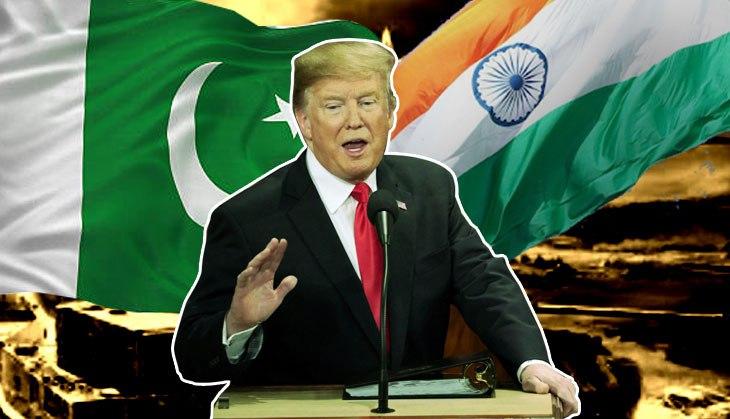 Kartarpur corridor: Punjab BJP chief fumes at Pak over new conditions
Director General South Asia and SAARC Dr Faisal led the Pakistani delegation, comprising high officials of Ministry of Religious Affairs, Ministry of Communications, National Engineering Services Pakistan (NESPAK) and Ministry of Foreign Affairs.
The Indian side was headed by Joint Secretary Ministry of Home Affairs SCL Das.
They agreed to hold the next meeting at Wagah on 2 April. Both sides also held expert-level discussions between the technical experts on the alignment and other details of the proposed corridor.
However, India is committed to operationalising the project in time for the 550th birth anniversary of Guru Nanak, the founder of the Sikhism, in November. Kartarpur Sahib is located in Pakistan's Narowal district across the river Ravi, about four km from the Dera Baba Nanak shrine.