Slovakia's presidential candidate Zuzana Caputova speaks after the first unofficial results at a party election headquarters in Bratislava, Slovakia, March 16, 2019.
Vice-President of the European Commission Maros Sefcovic received 18.88% of votes, while former Minister of Justice Stefan Harabin earned 14.53% of votes.
Ms Caputova came to prominence during mass protests sparked by the murder of a journalist who had been investigating political corruption.
As no candidate won more than 50%, a second-round run-off will be held.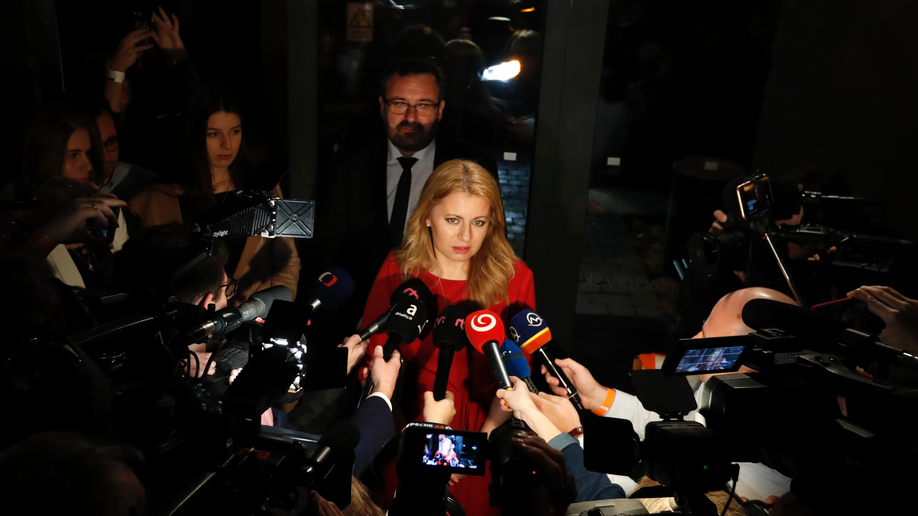 The Latest: 2 favorites in Slovak president vote in the lead
The 45-year-old Čaputová, a pro-European liberal who belongs to the small, non-parliamentary Progressive Slovakia party, would stand out among the populist nationalist politicians on the rise across much of Europe.
"I see a strong call for change in this election following the tragic events last spring and a very strong public reaction", Čaputová said on Saturday.
More recently, Slovakia has seen large anti-government rallies following the murder of journalist Jan Kuciak and his fiancée in February previous year.
Andrej Kiska, a successful businessman-turned-philanthropist, is not standing for a second five-year term in the largely ceremonial post.