Unbreakable, Split and now Glass, the third and presumably final installment in what's shaping up to be a genre-bending trilogy.
Take a look at the film's trailer above.
When asked what separates Glass from other superhero movies, Shyamalan said "The reason to see the movie is the performances".
The first Trailer For M. Night Shyamalan's Glass has been released, and fans of Split and Unbreakable are definitely going to be excited for this one.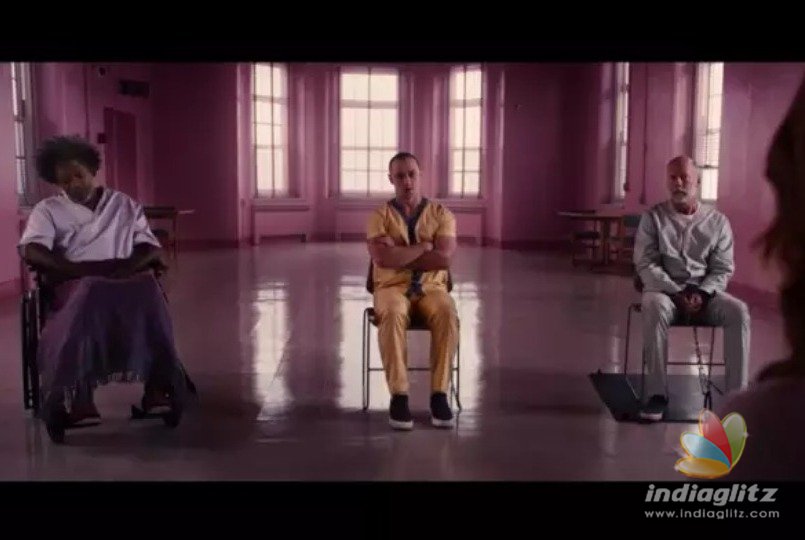 Glass Trailer: M. Night Shyamalan Sequelizes Split and Unbreakable
In the film, Willis' super-strong, unbreakable David Dunn, his nemesis Elijah Price, aka Mr.
This hints at a bigger story beyond "three characters locked up together in the same loony bin".
Joining the all-star cast are Unbreakable's Spencer Treat Clark and Charlayne Woodard, who reprise their roles as Dunn's son and Price's mother, as well as Golden Globe Award victor Sarah Paulson (American Horror Story series). Glass will be in United Kingdom cinemas on 18 January next year.
The trailer finds Samuel L. Jackson's fragile, genius supervillain ("first name "Mr", last name "Glass'"), plus the heroic David Dunn (Bruce Willis) and the multiple personalities inhabiting Kevin Wendell Crumb (James McAvoy) seemingly locked up in a mental health facility under the supervision of Dr. Ellie Staple (Sarah Paulson), who studies those whose delusion make them think they're superheroes".