Christopher Wylie, the former Cambridge Analytica employee who blew the whistle on that company's nefarious activities in the 2016 election, told a Senate committee that Steve Bannon hired them in part to engage in efforts to suppress the votes of African-Americans.
Bannon's attorney William Burck did not immediately respond to an email request for comment on Wylie's testimony.
Cambridge Analytica whistleblower Christopher Wylie told Congress on Wednesday that the firm used by President TrumpDonald John TrumpGiuliani says Federal Bureau of Investigation may have placed spy in Trump campaign Giuliani: There is "nothing illegal about looking for dirt on political opponents" Giuliani: If Mueller subpoenas us, we will challenge it MORE's campaign in 2016 engaged in "voter disengagement" tactics targeting black Americans.
According to a statement from the firm, it claimed that it lost clients after the Facebook data breach came to light, when it was revealed that Cambridge Analytica had obtained personal details of Facebook users to influence the US Presidential elections in favour of current president Donald Trump.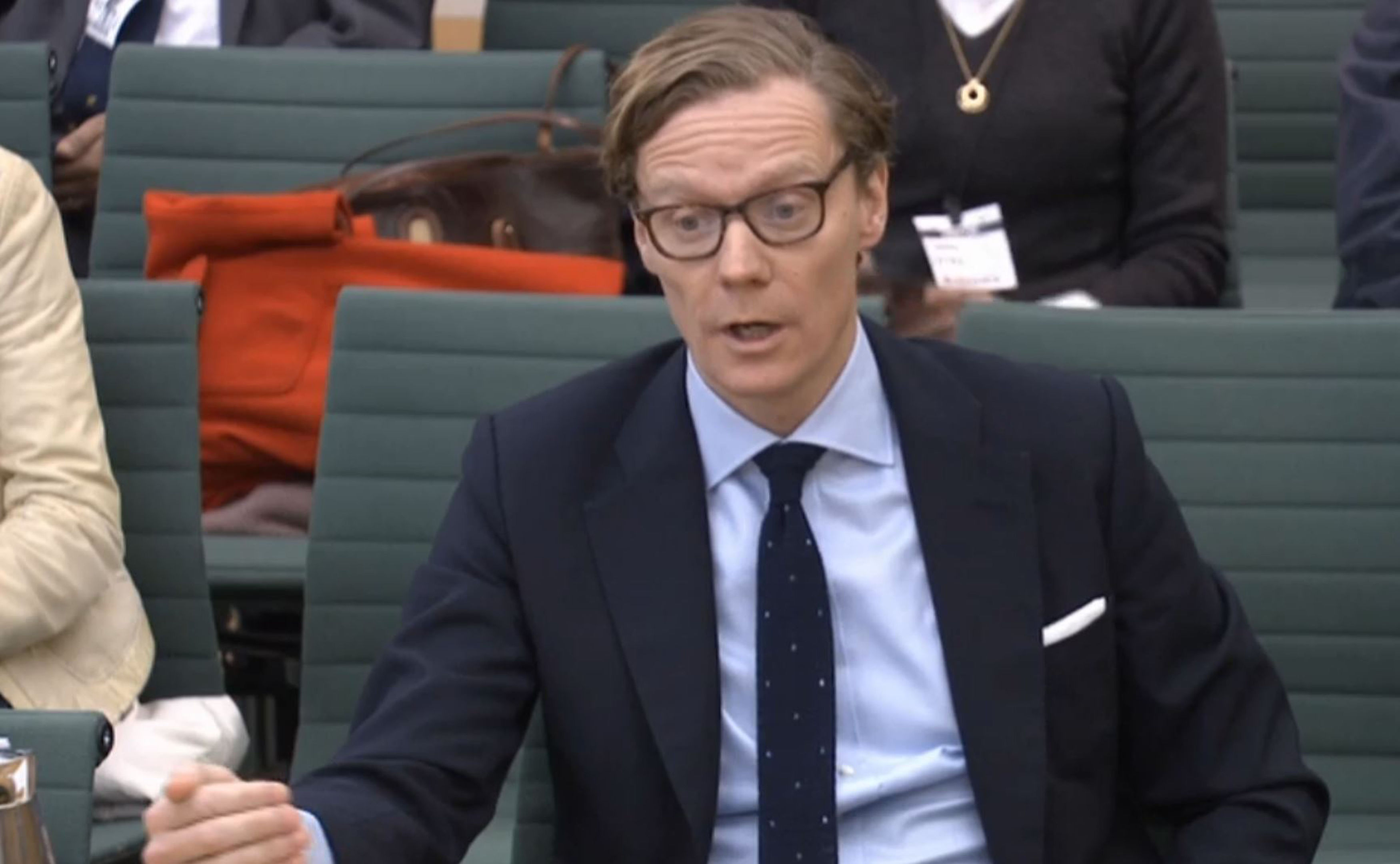 Cambridge Analytica suspended chief executive Alexander Nix in March
Bannon worked on Trump's campaign and became a White House aide when Trump took office in January 2017.
"One of the things that did provoke me to leave was the beginnings of discussions of voter disengagement, I have seen documents reference and I recall conversations that it was meant to focus on African-American voters", Wylie said.
"Wylie told the panel that Russian-American researcher Aleksandr Kogan, who created an application to harvest Facebook user profile data, was working at the same time on Russian-funded projects, including "behavioral research". The Kremlin denies interfering in the USA election.