"And it is particularly disappointing to see so many of our younger nurses and midwives choosing to leave".
The figures, which will add to concerns about NHS staff shortages, show that 20% more people left the Nursing and Midwifery Council (NMC) register than joined it in 2016/17. However the subsequent coverage and analysis of this data has masked a variety of important domestic trends.
More midwives and nurses are leaving the profession in the United Kingdom than joining for the first time on record, with the number departing having risen by 51% in just four years.
In addition to retirement, key reasons for leaving included poor working conditions and low pay.
Davies also reiterated that the 1% pay cap - which has led to workers being £3,000 worse off than they were in 2010 - was likely to be responsible for many deciding to leave the profession, as many struggled to make ends meet and were being forced to go to food banks to feed their families.
The pressures that are facing health professionals across the United Kingdom health care sector are reflected in the early insight we have received from those who have left our register. Almost 44% of those leaving for non-retirement related reasons spoke of understaffing and high work loads, while the next highest was personal circumstances.
We know that nurses and midwives are leaving our register, but where are they going?
The overall reduction in nursing numbers is most noticeable in England as most registrants are based there but there is some evidence that the other United Kingdom countries are showing similar patterns.
As a professional regulator it is not our job to set staffing levels and ultimately this is the responsibility of health and care providers.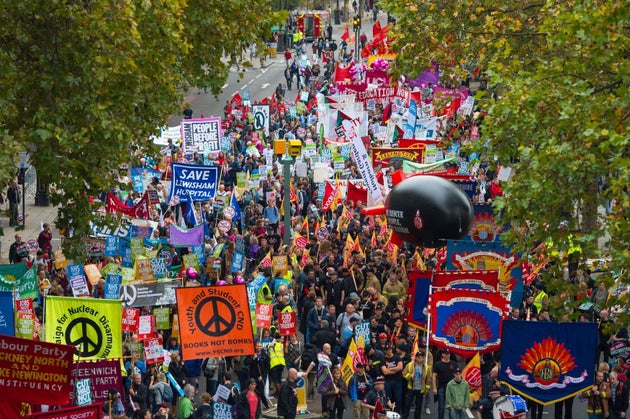 More UK nurses and midwives leaving than joining profession
Jackie Smith, NMC chief executive and registrar, said: "At a time of increased pressure on the healthcare workforce to deliver quality patient care, we hope our data will provide evidence to support government and employers to look in detail at how they can reverse this trend". Rising numbers of staff left for similar jobs overseas, with 4,153 "verification requests" made in 2016/17.
But the government said there were now 13,000 more nurses working in England than in 2010. This is also happening whilst overall leavers in the profession increased between April 2012 and March 2017 sharply rose from 23,087 to 34,941.
It was slightly different for European Union nurses/midwives leaving, as 58% of them said they had been planning to leave the United Kingdom while a further 32% said that concerns about Brexit had caused them to pursue work elsewhere.
Leavers among those first registered in the United Kingdom - who make up 85 per cent of the entire register - jumped from 19,819 in 2012/2013 to 29,434 in 2016/2017.
Commenting on the figures, Jon Skewes, director for policy, employment relations and communications at the Royal College of Midwives, said the figures were "worrying".
Other reasons included leaving the United Kingdom and poor pay and benefits. "The 1% cap means nursing staff can no longer afford to stay in the profession and scrapping student funding means people can no longer afford to join it", she said.
"Their neglect of the NHS workforce, combined with the endless pay restraint, is driving people out of health professions".
A Department of Health spokeswoman said: "We are making sure we have the nurses we need to continue delivering world-class patient care - that's why there are nearly 13,100 more on our wards since May 2010 and 52,000 in training".